C
Bleeding Edge Alpha Guide to Characters, Places & More
---
Cab driver Rapture
123 - "today's the day"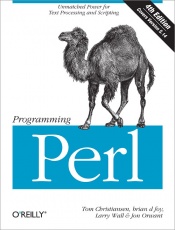 Camel Book
74, The Camel has been the symbol of Perl since its appearance on the cover of the first edition of Programming Perl. O'Reilly Media, Inc. maintains the trademark on the use of camel in association with Perl.
CAPITALISM
post-late capitalism, 136; vulture capitalists, 147; pyramid racket, 161; late capitalism & the Deep Web, 241;
Carnegie Mellon
54, where Ice attended college, maybe;
Carrere, Tia
poster of, 355; Tia Carrere (b. 1967) is an American actress, model, voice artist, and singer who obtained her first big break as a regular on the daytime soap opera General Hospital.
Cassidy
85, designed DeepArcher splash screen; 285;
Ceres Cafe
23, Chicago
CFE
17 – Certified Fraud Examiner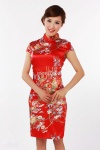 cheongsam
22 - a body-hugging one-piece Chinese dress for women (see left)
Champagne Lounge
223 - A champagne room (also called a champagne lounge, or champagne court) is a specialized VIP Room service offered by gentleman's clubs where a customer can purchase time (usually in half-hour increments) with an exotic dancer in a private room on the premises. Depending on the quality of the club, these rooms, which are typically away from the hustle and bustle of the main club, are generally well decorated and usually appointed with a private bar. Clubs sell champagne by the glass or by the bottle for both the dancer and the customer. Some clubs also offer a food and/or cigar service.
Chazz
See "Larday, Chazz"
Cheech & Chong
475
Chercher le geek
88 - French: "look at the geek"
chess
59;
Chipmunks, The
"Me, I want a hula hoop" 124, line from their hit "Hula Hoop (The Christmas Song"); "Al-vinnn?" 127;

Christer
57
Chu, Zooey
61, workstations
Chuchu
70
Chuy's Hideaway
161 Dance club near Vermilyea;
Cibaeña, La
103, cafe on Amsterdam where Maxine and Windust go;
CIGARS
"women named after inexpensive cigars" 22; "smoldering cigar gripped in his teeth? 116; "Cohiba smoke" (a premium cigar), 152; Presidente longneck, 162; Arturo Fuente, 306;
Clinton, Hillary
86;
Clooney, George
212
COLOR
eye-catching yellow, 6; acid-green, 43; electric green, 112; vivid turnip purple, 120; indigo, 125; salmon spot, 152; "big blue eyes" 154; burnt orange and electric orchid, 155; sickly green metallic shade, 173; acid-orange flames, 196; lurid yellow tinge, 198; pale rasberry shirt, 200; handkerchief in deep orchid, 200; bronze-colored cames (a came is a slender grooved lead bar used to hold together the panes in stained glass or latticework windows), 204; verdigris (the common name for a green pigment obtained through the application of acetic acid to copper plates or the natural patina formed when copper, brass or bronze is weathered and exposed to air or seawater over a period of time), 204; wintry gray, 204; strange rarified greenish blue, 205; red and green LEDs, 207; neon aqua, 220; indigo lighting, 221; tangerine shade 232; faded poison green, 241; "a subdued aubergine shade" 255; "creepy yellows and grime-inflected greens" 258; "sheer taupe pantyhose" 258; "unfamiliar color processes" 259; "blue-green mold" 259; fuchsia and optical green, 275; "deep amber and Czarist red" 280; green and magenta stripes 289; blue and red handguns, 291; midnight blue porkpie hat, 291; Scooby-Doo shades with green lenses, 291; orange suits, 291; red winter wheat, 291; gray-and-burgundy envelope, 295; vivid pink collapse, 302; color-coded bracelets, 303; Eric's pale electric green hair, 304; tiling in ocher, pale blue and faded burgundy, 306; screamingly saturated coral, 309; Poisonous blue masses, 321; neon avocado lounge suit, 361; Otis's silver-and-blue outfit, 366; beige dress, 366; dark blue uniform + gold, 368; blue dress, 369; black and white, 370; indigo shades, 372; "colors too unsafe for hex code" 403; mineral tints, 404; SVG Alice Blue, 404; "hex thistle above, buttermilk yellow below" 408; blackened, browned, 410; powder-blue light, 410; black-and-white floral wallpaper, 410; soiled pale brown, 411; "whose color ... you'd have to call faintly bitter" 411; black, 422; "benevolently lighted palette" 428; "acid green shrubbery and indigo pavements" 429
co-opping frenzy
54
Comprehensive Pizza
93
Conkling
See "Speedwell, Conkling"
Corey, Wendell
27 - (March 20, 1914 – November 8, 1968) an American actor and politician. He played police Lt. Thomas Doyle in Alfred Hitchcock's Rear Window (1954)
Corleone, Michael
151
Cornelia
63, girl in framed photo on Rocky's desk; 149; 274;
Crash of '29
4
Crazy Eddie t-shirt
6, worn by Dizzy
creep
(seems to be an important word in this novel) 2, 54 ("Kriechen" means "to creep"), 112, 160, 251, 351, 384, 414, 415

Cruz, Celi
164 - (October 21, 1925 – July 16, 2003) a Cuban-American salsa performer. One of the most popular salsa artists of the 20th century, she earned twenty-three gold albums and was renowned internationally as the "Queen of Salsa" as well as "La Guarachera de Cuba." Cruz spent much of her career living in New Jersey, and working in the United States and several Latin American countries. Leila Cobo of Billboard Magazine once said "Cruz is indisputably the best known and most influential female figure in the history of Cuban music."

Cubitts, Dwayne Z. ("Dizzy")
6, "gizmo retailer", aka Uncle Dizzy
Curtis
291 - Local kid, with Gridley
Czornak, Heidi
22, and Horst; purse drama, 212; Poison fragrance, 231; affair with Conkling, 237;
Bleeding Edge Alpha Guide to Characters, Places & More